PIRMO REIZI LATVIJĀ LEĢENDĀRAIS PĀRDOŠANAS UN B2B MĀRKETINGA GURU
NEIL RACKHAM
---
Pārdomāta pārdošana: pārdot nākotnē
2017. GADA 14. NOVEMBRĪ | Rīga, Radisson BLU Latvija
---
BE READY TO LEARN HARD AND RE-THINK THE WAY YOU SELL AT THE  WORLD-CLASS INTENSIVE WORKSHOP WITH NEIL RACKHAM, THE AUTHOR OF THE WORLD MOST POPULAR SALES METHOLODY SPIN® SELLING ON THE RECENT SALES AND MARKETING INSIGHTS METHODOLOGICALLY GROUNDED TO MAKE YOU REACH HIGHER SALES PERFORMANCE EACH DAY.
"SPIN Selling is loaded with great ideas to educate, inspire, and make you unstoppable in sales."
BRIAN TRACY
"Rackham makes a great point and truly raises the bar for how salespeople should view sales interactions. I love SPIN Selling because salespeople are immediately challenged to rethink the sales meeting and see it through the lens of the customer."
MIKE WEINBERG
"SPIN can help anyone to sell anything. The whole concept is that complex sales deserve a different process and Neil delivers that different process on a silver platter."
KYLE PORTER
"Neil is one of the leading thinkers in sales and marketing in the world. His resoning is based on a 12-year research with more than 40.000.  Neil's sales insigths is the best we have in the world of sales today!"
DAINIUS BALTRUŠAITIS
FIRST 100 TICKETS JUST FOR HALF A PRICE
---
līdz XX.04.2017
tikai 89 EUR
+ PVN
[ pilna cena 178 EUR ]
Most Persuasive Thing Sellers Can do is to Show Customers That They Can Provide What Has Been Asked For.
---
Obvious? Yes. So why do typical salespeople spend 95% of their time doing something else? Our unique research, involving the observation of some 40,000 B2B / B2C sales interactions, reveals exactly what sellers do in successful interactions, and how rarely it happens.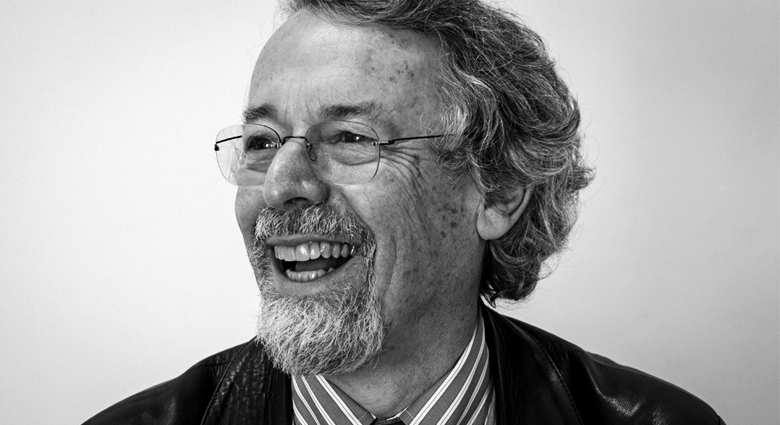 AUTHOR OF THE ONLY RESEARCH BASED AND THE WORLD'S MOST POPULAR SALES METHODOLOGY – SPIN® Selling
Neil Rackham is known throughout the world as one of the most prominent sales expert, creator of SPIN® Selling and seminal thinker on sales and marketing issues. Three of his books have been on the New York Times best seller list and his works have been translated into over 50 languages.
Rackham heavily disrupted international sales world with the largest ever research study of successful selling and sales effectiveness. This massive project, supported by major multinationals including Xerox, Microsoft, IBM and others, involved a team of 30 researchers who studied 35,000 sales reps in over 20 countries. The research took 12 years at a cost, in today's dollars, of $30 million. From the results of these studies he published the groundbreaking SPIN® Selling and Major Account Sales Strategy, which are still among best-selling books, whereas SPIN® Selling is the best selling business book ever published by McGraw Hill. Neil is also an author of over 50 influential articles on marketing, selling and channel strategy.
FIRST 100 TICKETS JUST FOR HALF A PRICE
---
līdz XX.04.2017
tikai 89 EUR
+ PVN
[ pilna cena 178 EUR ]
Sperot nākamo soli biznesa izcilībā…
WHY PARTICIPATE IN 

RETHINKING SALES

: Selling for the Future?
---
RETHINKING SALES

: Selling for the Future 
is not

an introductory SPIN® Selling seminar. Even though it will discuss methodology building blocks, this workshop is meant for sales and marketing professionals to step beyond SPIN® Selling: these are

the recent sales and marketing insights by Neil Rackham, methodologically grounded to help you reach higher sales each day.

 It also encompasses the newest reserach findings, representing current dynamics and trends in the world of sales.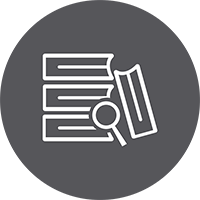 Take a look at the questions below and if you find just a couple of YESes answering them, you can not afford to miss a chance to be a part of this outstanding world-class workshop with NEIL RACKHAM.
Do you want to advance your practical sales and sales marketing skills with one of the best sales and marketing professionals in the world and figure out how could SPIN® Selling be used in other areas, including marketing and even leadership?

Do you want to understand and acquire the newest and the most efficient sales techniques, grounded on evidence–based scientific research with more than 40.000 and used by the world-class professionals ?

Do you want to understand how and contribute towards SPIN® Selling development and discover the newest findings leading towards significant sales growth each day?

Do you want the sales and marketing ideas you learn to be extremely practical, simple to use and, yet, highly efficient?

Are you aiming at increasing your sales and improving your marketing iniciatives already the next day after the seminar?
RETHINKING SALES: Selling for the Future PROGRAM
---
1. SPIN® Selling for the Future
What is SPIN® Selling for the future?
Understanding the strengths and weaknesses of selling style
Understand how major buying decisions are made
How to influence all members of a decision making unit?
What are the key behaviours used by effective salespeople in their verbal interactions with customers?
What is a framework for planning sales meetings in terms of these behaviours?
2. The Changing World of Sales
How the world of selling is changing?
What it means when customers buy value, not products or services?
How the world's best sales forces are using value-creation strategies?
The new ways to measure sales success
Why more than half of the people selling today are failing – why it's getting worse and what to do about it?
Enterprise, consultative and transactional sales: how they are different and how to succeed in each one
Creating partnerships with key customers, suppliers and collaborators
3. Success in Sales: Under the Microscope
What scientific research tells us about successful selling?
The most common faults of experienced salespeople and how to correct them
The buying steps of complex sales and how to use these to your advantage
How to set sales meeting objectives that really work?
The art of asking powerful questions that change the way customers think
Understanding the customer decision process
Uncovering the hidden issues that delay the decision process and lose you business
4. Managing the Sales Force
Sales efficiency and sales effectiveness: how understanding the difference helps you manage a sales force better
How to manage top performers?
Skills and strategy coaching and how to do each one effectively
Building a high-performance sales culture
The sales process: how to design it and how to use it to increase sales
Sales forecasting: how to make more accurate sales forecasts
Pipeline management: how to avoid the peaks and troughs that damage sales results
5. Ending the War Between Sales and Marketing
Why sales and marketing fight each other and what to do about it?
How to use marketing tools to develop better sales strategies?
Using value propositions to have more impact on customers
How to launch products more effectively by changing how sales and marketing work together?
Using marketing to build powerful sales tools
Getting better lead generation from integration of sales and marketing
The world of the Chief Revenue Officer: sales and marketing in the future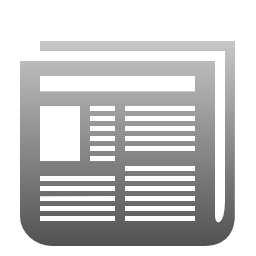 FIRST 100 TICKETS JUST FOR HALF A PRICE
---
līdz XX.04.2017
tikai 89 EUR
+ PVN
[ pilna cena 178 EUR ]
KO CILVĒKI SAKA PAR RIGA BUSINESS FORUM?
---
Liels paldies visiem dalībniekiem par idejām un atbalstu! 
"Viss bija izcili – vienkārši un tik ļoti spēcīgi! Paldies!"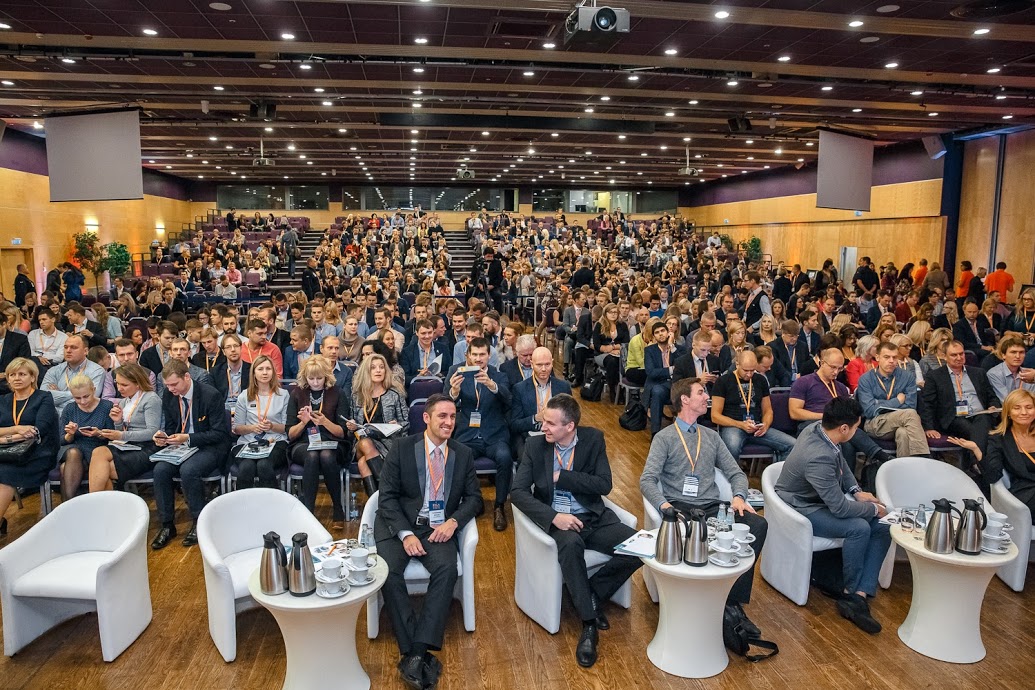 "Es domāju, ka "Rīgas Biznesa Forums" ir vieta, kur iespējams satikt tos cilvēkus, kas patiesi tiecas uz izcilību. Līdz ar to šo personību iepazīšana, savstarpēja komunikācijas veidošana personīgi man kalpo par visvērtīgāko ieguvumu. Lielisks darbs!"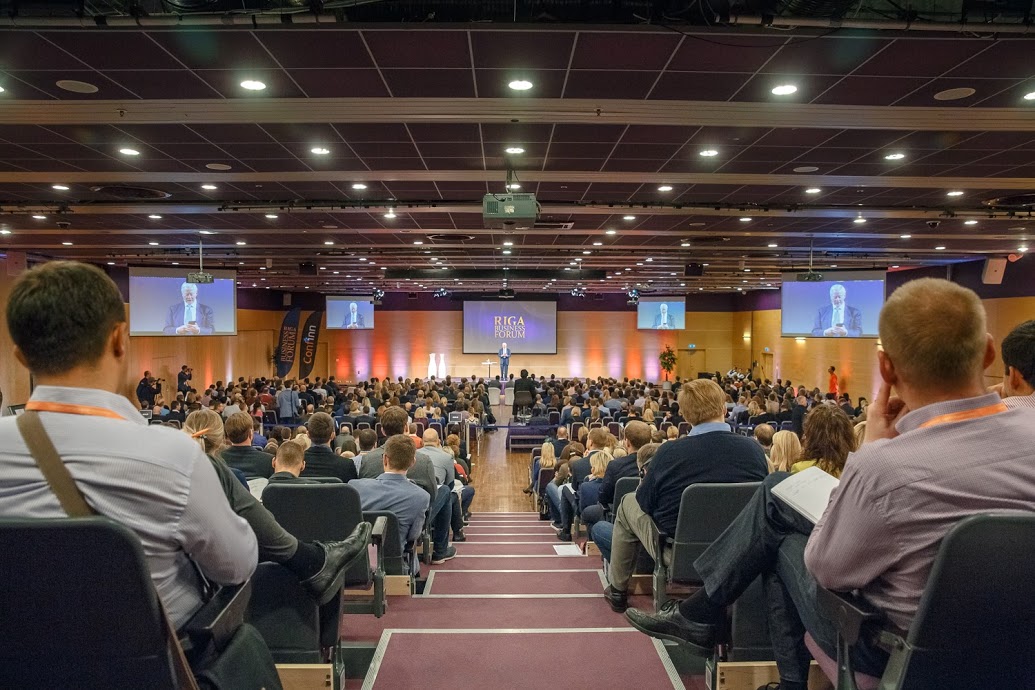 "Ir grūti aprakstīt, cik ļoti esmu priecīga par to, ka varēju šeit būt. Visapkārt virmoja tik daudz lielisku ideju, noderīgas informācijas par uzņēmējdarbības izaugsmi un labklājību. Nevaru vien sagaidīt, līdz tikšu mājās un sākšu visu apgūto realizēt savā ikdienas dzīvē."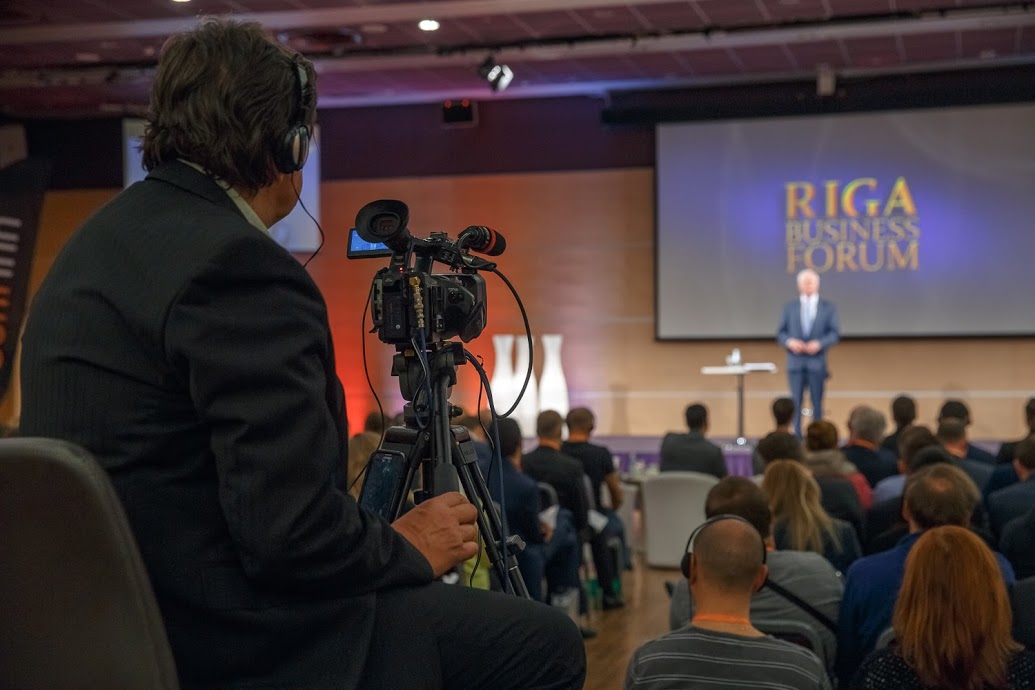 "Nekad neesmu pat uzdrošinājies sapņot, ka personīgi varētu satikt Mr. Brian Tracy. Tā ir "Rīgas Biznesa Foruma" dāvātā neticamā un fantastiskā iespēja!"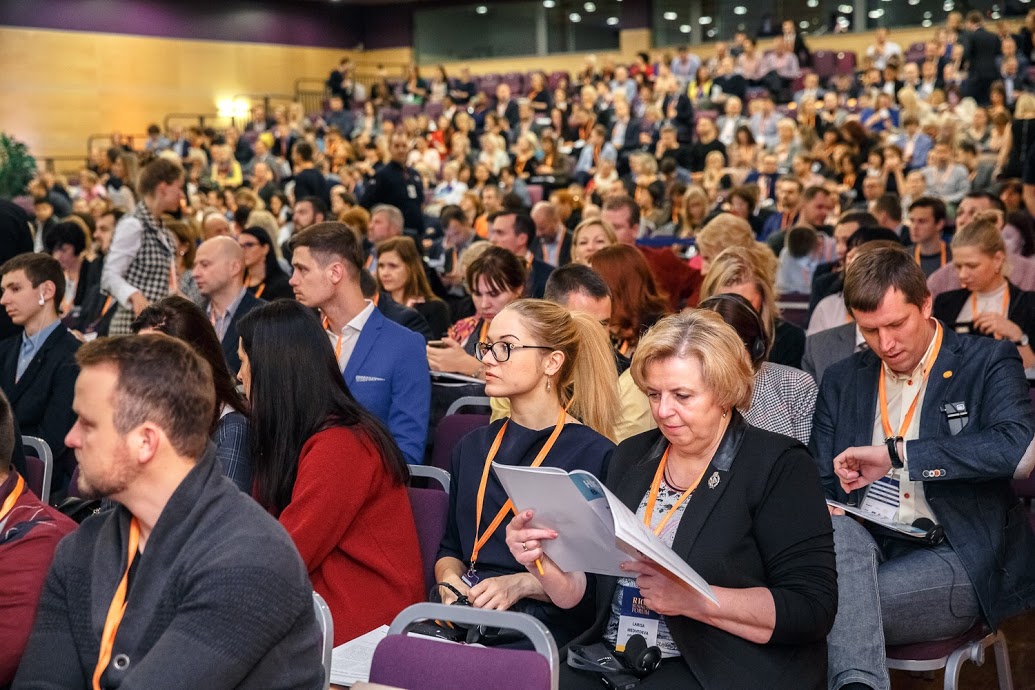 "Es esmu ļoti praktisks cilvēks un man nepatīk "bla bla bla" runas. "Rīgas Biznesa Forums" ir patiesi praktiska konference, kas satura ziņā nolaižas uz zemes un aktualizē reālās dzīves jautājumus. Silti iesaku to apmeklēt ikvienai personai, kas ir saistīta ar biznesu. Un, protams, vēlu "Forumam" visu to labāko!"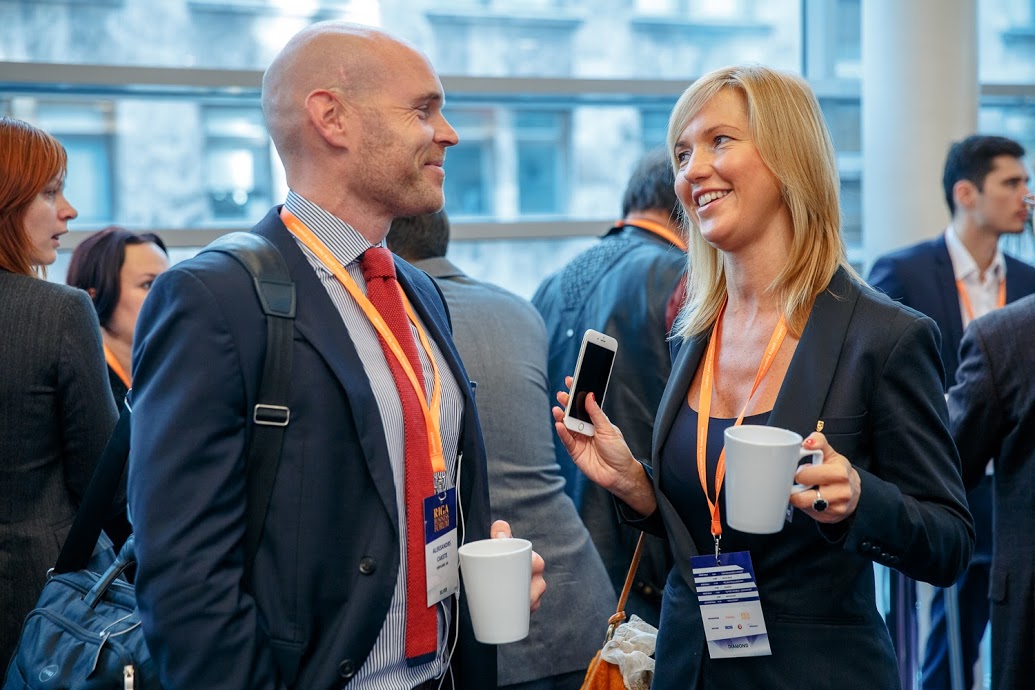 "Es negaidīju, ka konference būs tik lieliska, tomēr ideju amplitūda saistībā ar biznesa un personīgo dzīvi bija bagātīga. Es šo pasākumu ļoti izbaudīju."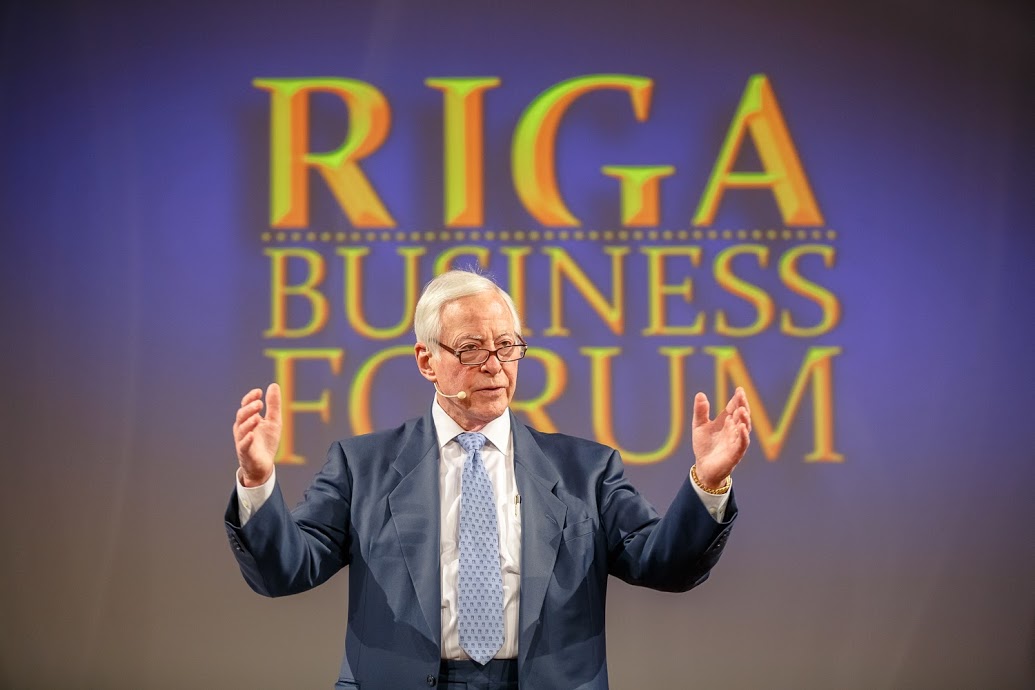 DAŽAS PREZENTĀCIJAS NO IEPRIEKŠĒJĀM KONFERENCĒM
FIRST 100 TICKETS JUST FOR HALF A PRICE
---
līdz XX.04.2017
tikai 89 EUR
+ PVN
[ pilna cena 178 EUR ]
PAPILDUS INFORMĀCIJA PAR FORUMU
---
NORISES VIETA
"Radisson Blu Latvija" konferenču centrs
Elizabetes ielā 55, Rīgā
DATUMS: 14.11.2017.
LAIKS: 09.00–16.00
Dalībnieku reģistrācija sākas 08.00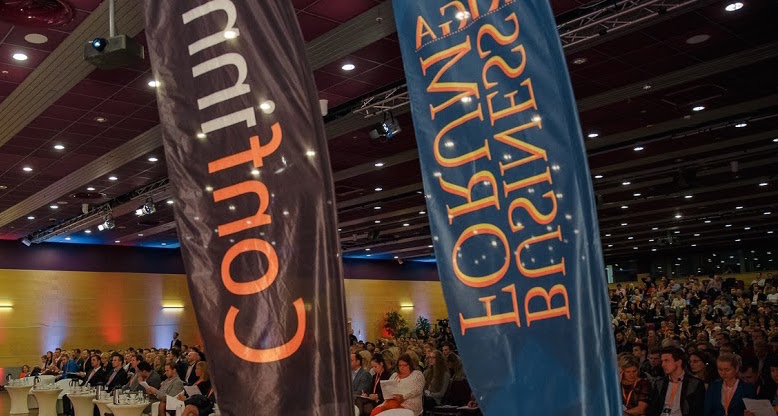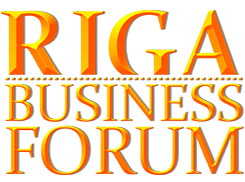 RIGA BUSINESS FORUM ir iniciatīva, kas apvieno līderus un vadītājus, akadēmiķus un profesionāļus, lai dalītos ar spēcīgām idejām, kas stiprina uzņēmējdarbības un vadības kultūru.
"Confinn" ir konferenču organizators Eiropā, kas specializējas biznesa un attīstības pasākumu organizēšanā. 
Sazinieties: info@confinn.eu
---
26601182