World Renowned Human Behavior Expert, Educator, Internationally Published Author
Dr. John Demartini
A DAY OF MASTERY
IN HIGH PERFORMANCE, BUSINESS AND LEADERSHIP
2018. GADA 27. NOVEMBRĪ | Rīga, Radisson BLU Latvija
As featured on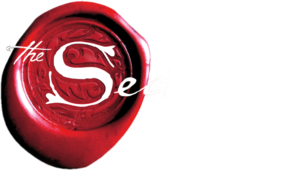 REĢISTRĒTIES
John Demartini as featured in the legendary groundbreaking documentary with the world's leading scientists, authors, and philosophers, revealing The Secret that utterly transformed the lives and businesses of every person who ever knew it…

WHAT IS A DAY OF MASTERY ABOUT?
"I created this 1-day intensive program so you can get practical action steps to be implemented immediately to have greater leadership and management skills, greater productivity as well as greater earnings and, moreover, you could more effectively and efficiently achieve your personal prosperity and business growth."
IEPRIEKŠĒJA REĢISTRĀCIJA PAR PUSCENU
---
līdz XX.XX.2018
tikai YYY EUR
+ PVN
[ pilna cena ZZZ EUR + 21% PVN ]
AS FEATURED ON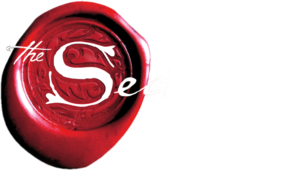 A WORLD RENOWNED SPECIALIST IN HUMAN BEHAVIOR, A RESEARCHER, AUTHOR AND GLOBAL EDUCATOR.
---
Dr. John Demartini is considered one of the world's leading authorities on human behaviour and personal development. He is the founder of the Demartini Institute, a private research and education organization with a curriculum of over 72 different courses covering multiple aspects of human development. He has developed a series of solutions applicable across all markets, sectors and age groups. His education curriculum ranges from corporate empowerment programs, financial empowerment strategies, self-development programs, relationship solutions and social transformation programs. His teachings start at the core of the issue, addressing the human factor and range out to a multitude of powerful tools that have proven the test of time.
He has studied over 30000 books across all the defined academic disciplines and has synthesised the wisdom of the ages which he shares on stage in over 60 countries. His presentations whether keynotes, seminars or workshops, leave clients with insights into their behaviour and keys to their empowerment.
IEPRIEKŠĒJA REĢISTRĀCIJA PAR PUSCENU
---
līdz XX.XX.2018
tikai YYY EUR
+ PVN
[ pilna cena ZZZ EUR + 21% PVN ]
A Day Of 
Mastery
---
In High Performance, Business & Leadership
---
BY DR. JOHN DEMARTINI
Dear Friends,
I Really 'Did' Crack The Code On How To Master The 4 Primary Areas Of Your Life…
and how to teach anyone, regardless of your age, education, or skill level, to be a master of your life and business.
I will show you how to be resourceful in their perceptions and actions. Then, no matter what happens in your live, there is something you can do to achieve something extraordinary from it.
There will be four modules in this very inspiring A Day of Mastery workshop:
SELF-MASTERY
how to govern yourself, to get and to stay focused, poised, present, powerful, purposeful, patient and productive?
BUSINESS MASTERY
highest priority actions on business growth, productivity and profitability
FINANCIAL MASTERY
how to grow wealth, so you have money at the end of your life, instead no life at the end of your money? Growing your financially independence
LEADERSHIP MASTERY
what are the highest priority actions of greatest leaders from around the world? what could be adapted and used quickly and, yet, with great results?
When You Live According To Your Highest Values You Become Inspired And Awakened Genius.
When you live according to your lower values you require continuous outside motivation.
I am very inspired of coming to Riga for A Day of Mastery and I will do my best you leave the workshop with inner motivation and clear highest priority actions to succeed in the 4 primary areas of your life.
Sincerely, Dr. John Demartini
IEPRIEKŠĒJA REĢISTRĀCIJA PAR PUSCENU
---
līdz XX.XX.2018
tikai YYY EUR
+ PVN
[ pilna cena ZZZ EUR + 21% PVN ]
"When the voice and the vision on the inside is more profound, and more clear and loud than all opinions on the outside, you've begun to master your life"
PAPILDU INFORMĀCIJA PAR FORUMU
---
NORISES VIETA
"Radisson Blu Latvija" konferenču centrs
Elizabetes ielā 55, Rīgā
DATUMS: 27.11.2018.
LAIKS: 10.00–16.00
Dalībnieku reģistrācija sākas 09.00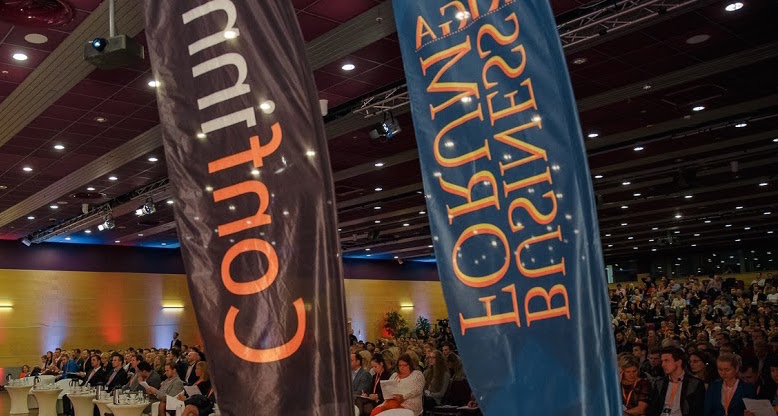 KO CILVĒKI SAKA PAR RIGA BUSINESS FORUM?
---
Liels paldies visiem dalībniekiem par idejām un atbalstu! 
"Viss bija izcili – vienkārši un tik ļoti spēcīgi! Paldies!"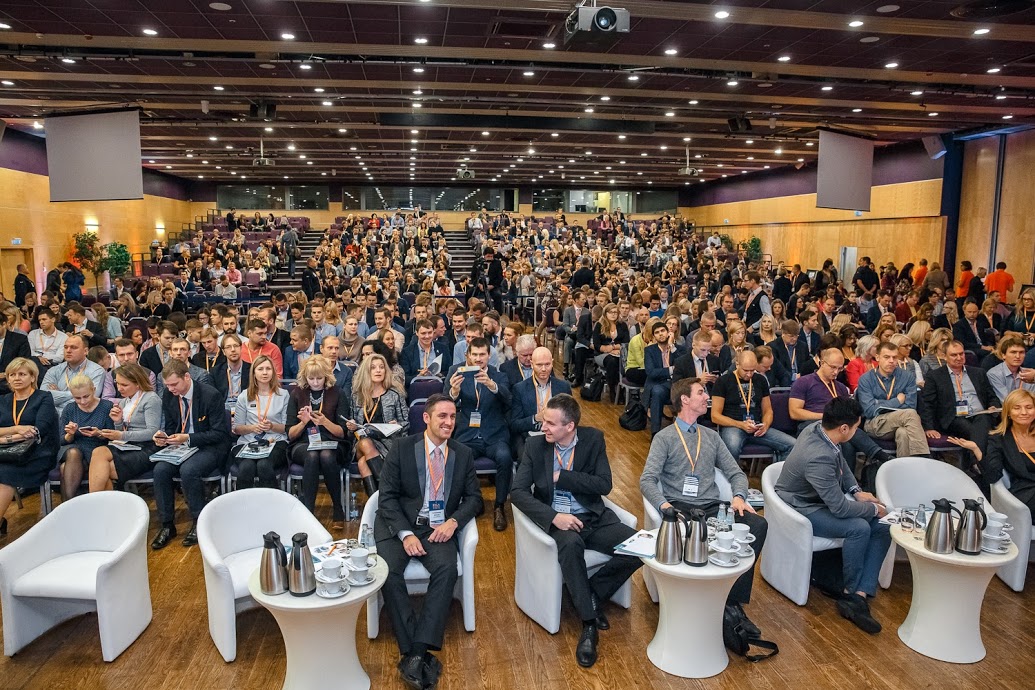 "Es domāju, ka "Rīgas Biznesa Forums" ir vieta, kur iespējams satikt tos cilvēkus, kas patiesi tiecas uz izcilību. Līdz ar to šo personību iepazīšana, savstarpēja komunikācijas veidošana personīgi man kalpo par visvērtīgāko ieguvumu. Lielisks darbs!"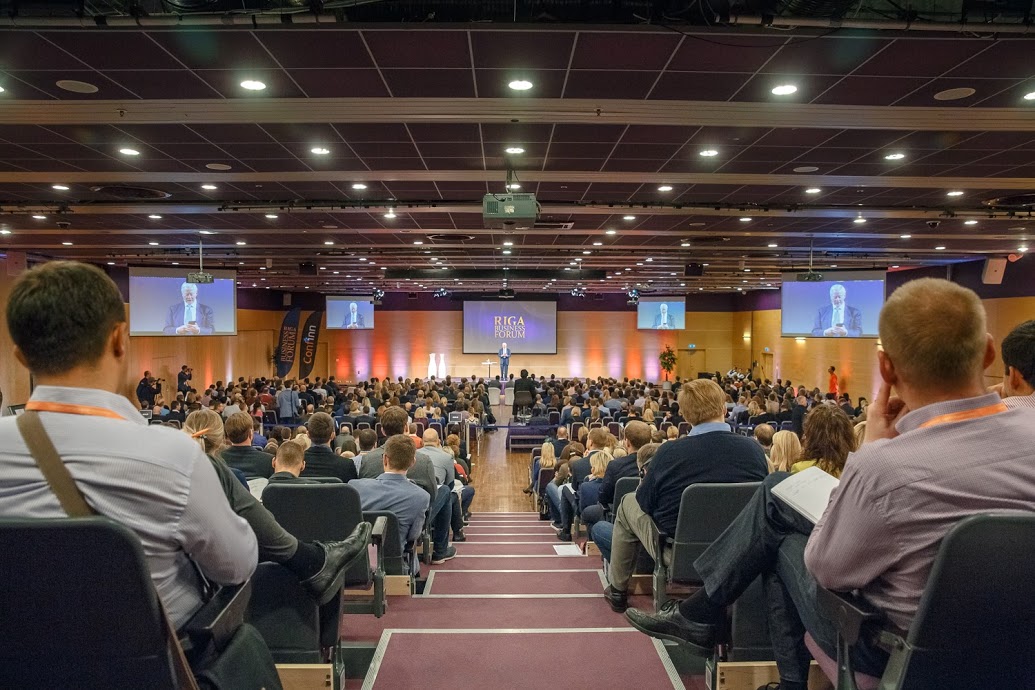 "Ir grūti aprakstīt, cik ļoti esmu priecīga par to, ka varēju šeit būt. Visapkārt virmoja tik daudz lielisku ideju, noderīgas informācijas par uzņēmējdarbības izaugsmi un labklājību. Nevaru vien sagaidīt, līdz tikšu mājās un sākšu visu apgūto realizēt savā ikdienas dzīvē."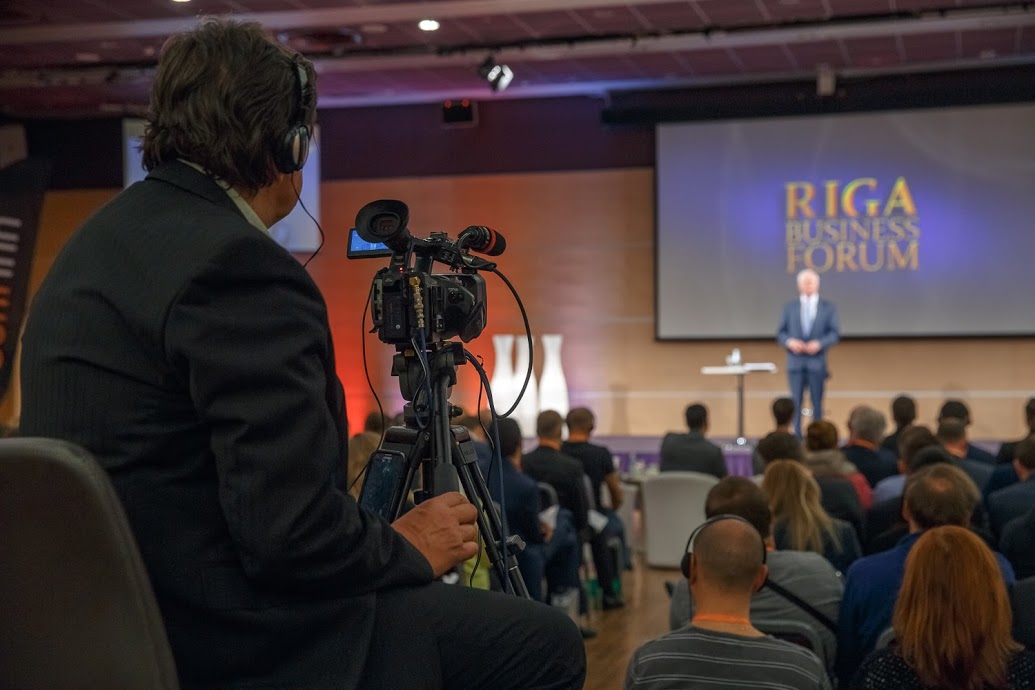 "Nekad neesmu pat uzdrošinājies sapņot, ka personīgi varētu satikt Mr. Brian Tracy. Tā ir "Rīgas Biznesa Foruma" dāvātā neticamā un fantastiskā iespēja!"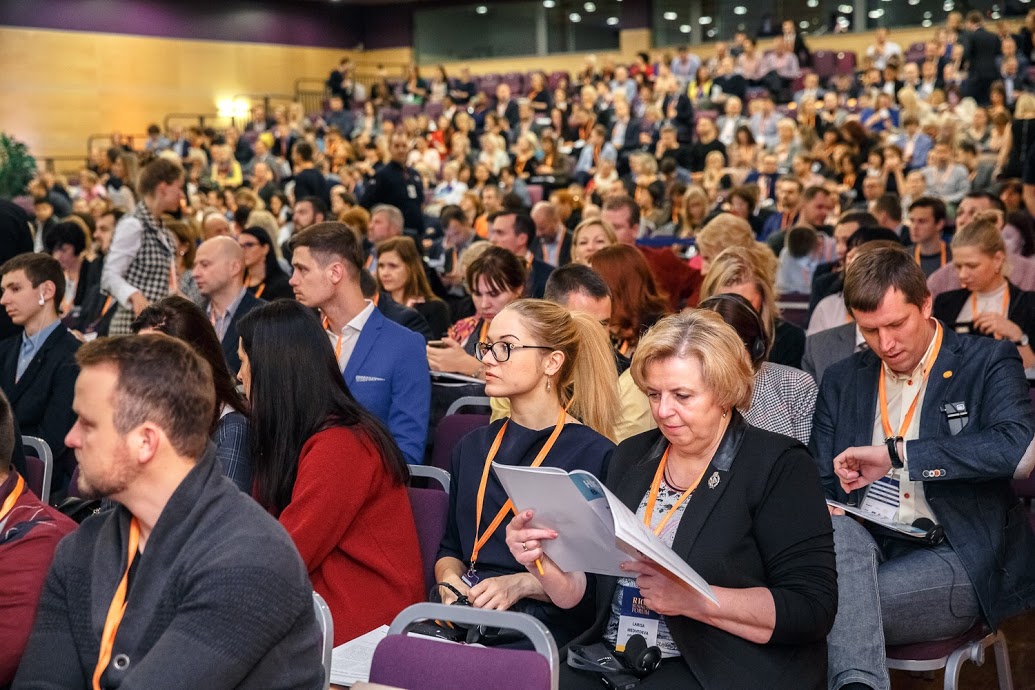 "Es esmu ļoti praktisks cilvēks un man nepatīk "bla bla bla" runas. "Rīgas Biznesa Forums" ir patiesi praktiska konference, kas satura ziņā nolaižas uz zemes un aktualizē reālās dzīves jautājumus. Silti iesaku to apmeklēt ikvienai personai, kas ir saistīta ar biznesu. Un, protams, vēlu "Forumam" visu to labāko!"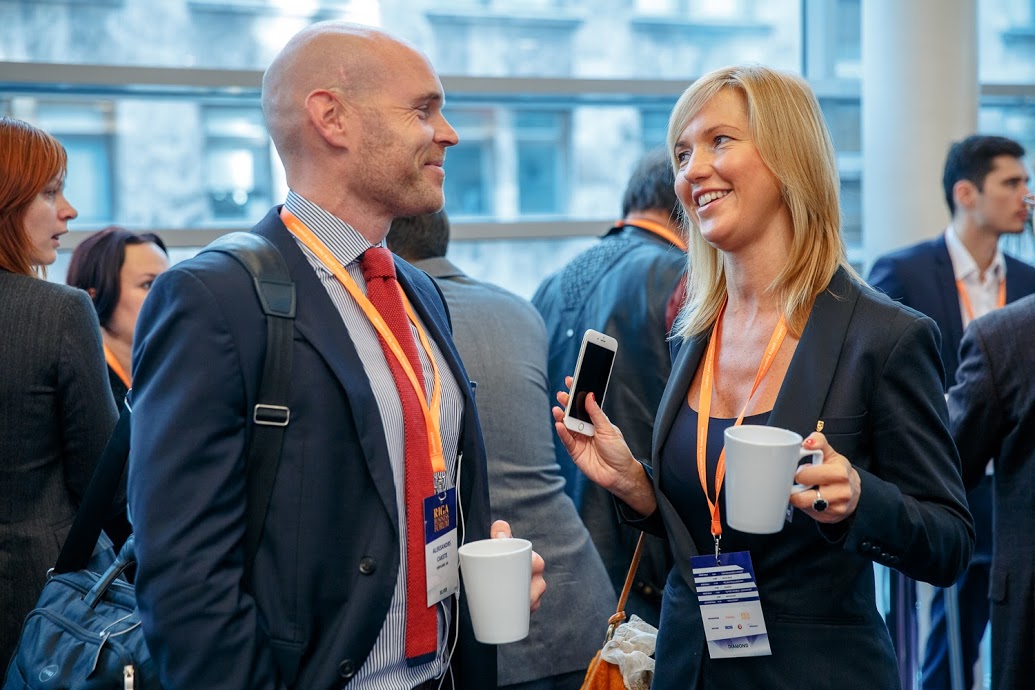 "Es negaidīju, ka konference būs tik lieliska, tomēr ideju amplitūda saistībā ar biznesa un personīgo dzīvi bija bagātīga. Es šo pasākumu ļoti izbaudīju."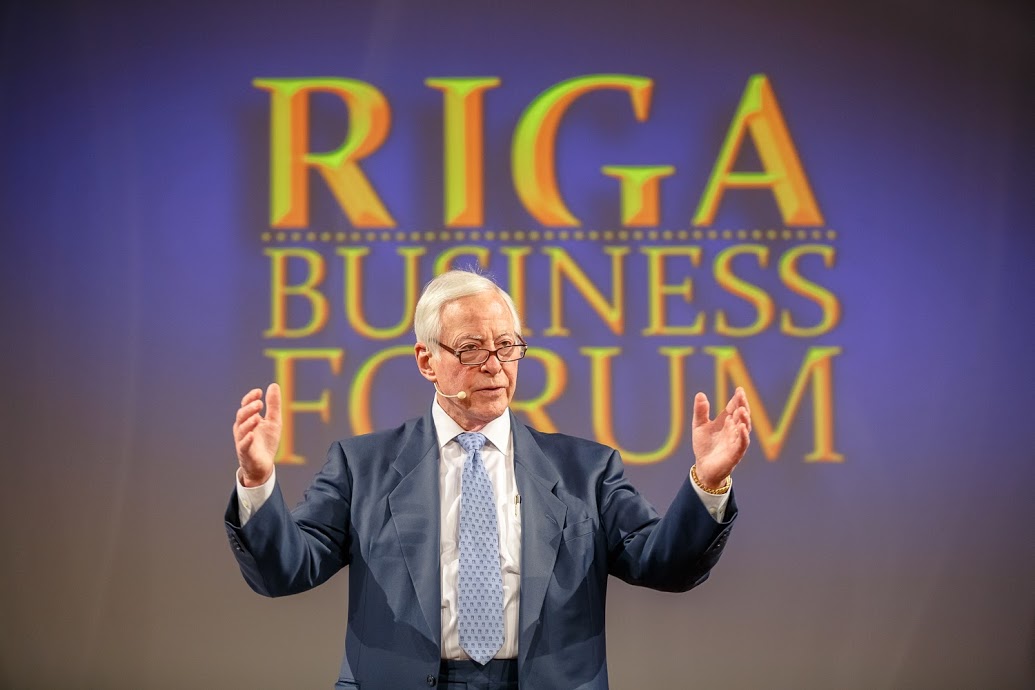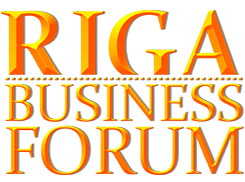 RIGA BUSINESS FORUM ir iniciatīva, kas apvieno līderus un vadītājus, akadēmiķus un profesionāļus, lai dalītos ar spēcīgām idejām, kas stiprina uzņēmējdarbības un vadības kultūru.
"Confinn" ir konferenču organizators Eiropā, kas specializējas biznesa un attīstības pasākumu organizēšanā. 
---
26601182